Adjustable magnetic bracelet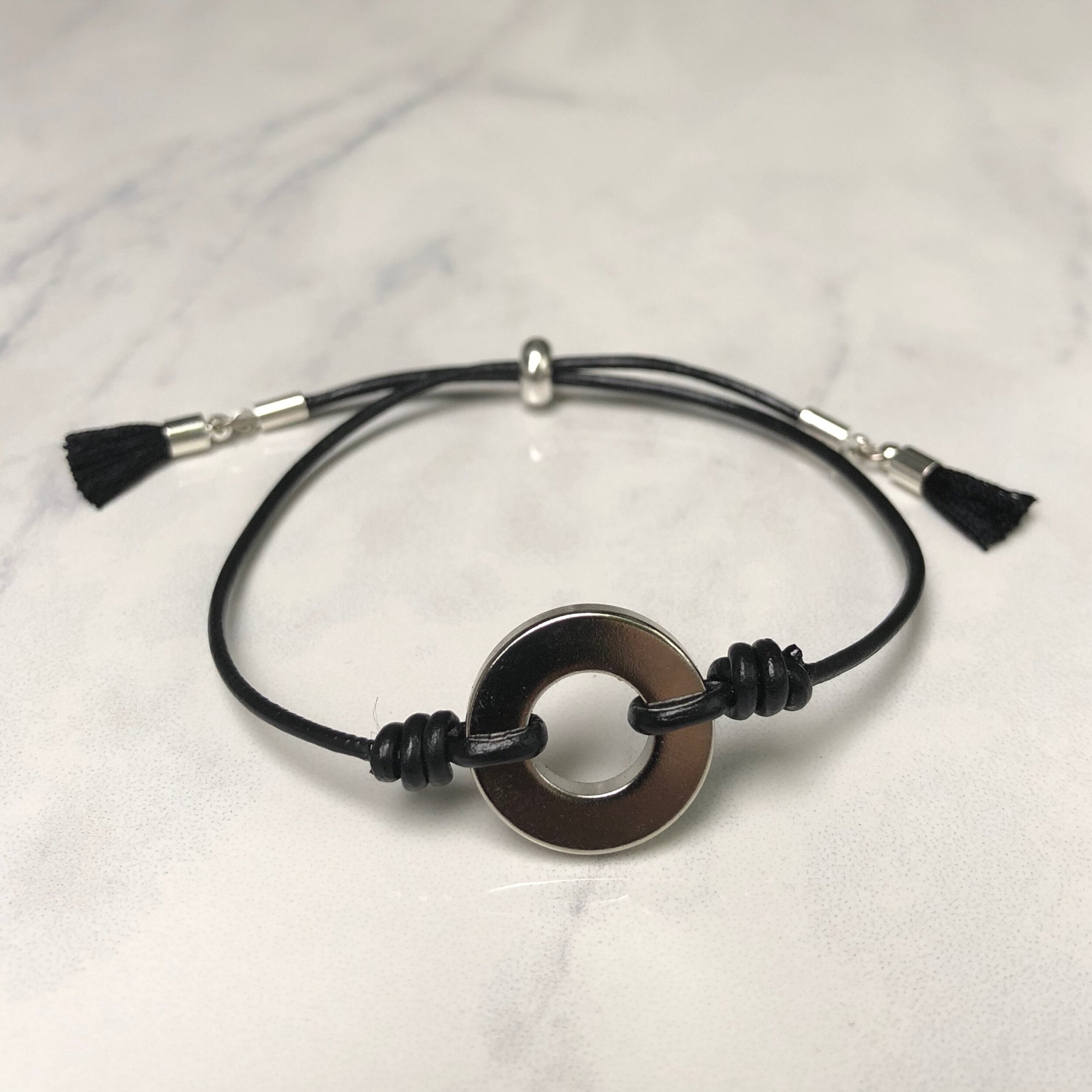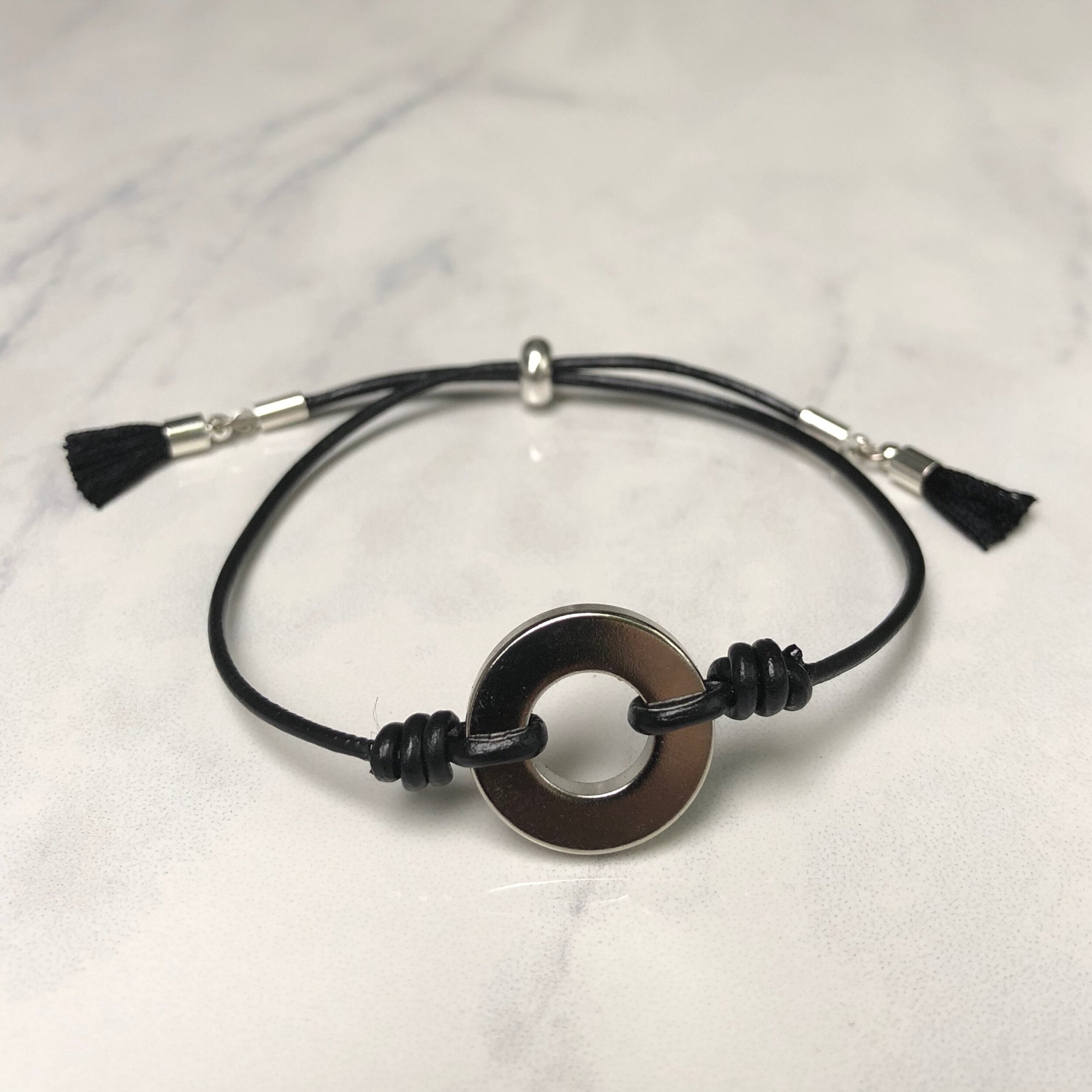 Adjustable magnetic bracelet
This is a handcrafted genuine black leather bracelet with a silver rare-earth magnet, finished with the cutest little silk tassels. The products I've used are top quality and will stand up to your daily use if proper care is taken.
**This magnet is so powerful that it is not recommended for people with pace makers and should be kept out of reach of children and credit cards/electronic devices that store data magnetically.**
These are designed to hold many bobby pins at a time, so there's no need to reach over your client anymore. If you're a handyman, no more filling your pockets with nails while climbing a ladder. For quilting, all your pins will be close at hand. The possibilities are endless.
These make the perfect hairstylist gift or seamstress gift because they are adjustable and fit most wrists.
Individually made to order and adjustable. Please contact me before ordering if you have any questions.